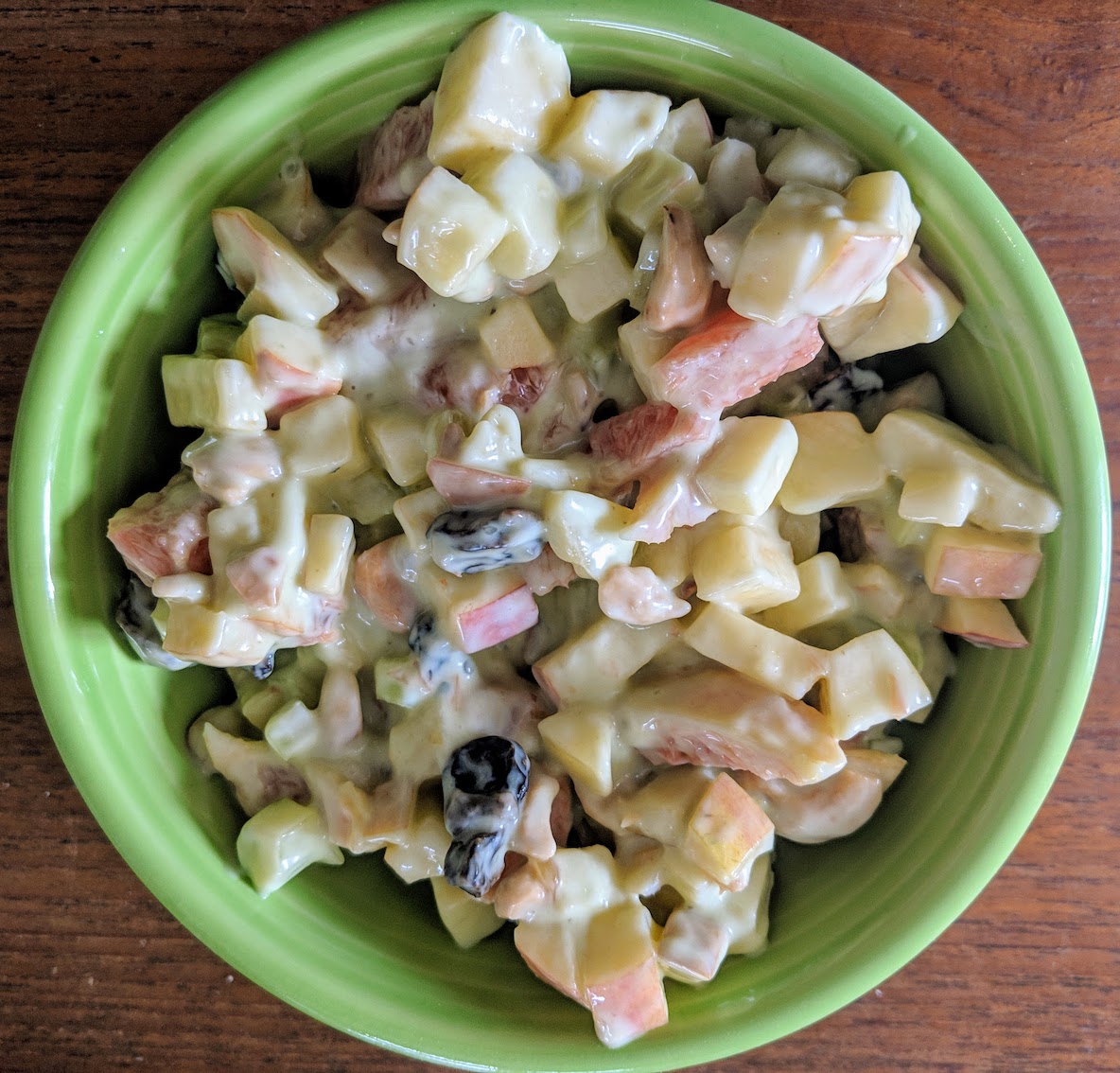 California Waldorf Salad
One of my all-time favorite recipes is Molly Katzen's California Waldorf Salad from the original Moosewood Cookbook. It looks beautiful when first made with the bright green avocado. By the next day the avocado will turn a little brownish but it will taste even better. It will keep for several days.

We've made a few tweaks over the years. This is how we are making it now.
The Recipe
Salad Ingredients:
juice of 1 large lemon
2 large apples, cut into fairly small pieces
2 large oranges, cut into fairly small pieces
2 stalks celery, finely diced
1/4 cup raisins or currents
1 cup roasted cashews (it's ok if they are lightly salted)
Dressing Ingredients:
1/2 tsp lemon zest
juice of 1 large lemon
1 cup yoghurt (not greek style)
1 ripe avocado, peeled
3 Tbs. honey
Steps:
Put juice of 1 lemon in large bowl.
Cut apples into the juice and toss. This will help keep apple from turning brown.
Add rest of salad ingredients to bowl and toss.
Blend dressing ingredients until smooth.
Taste dresing and adjust if desired (e.g., more honey or more lemon). It's nice if it is a little sweet but not too sweet.
Pour dressing over salad and stir.
---
Other Recipes
Wynette's Home Page