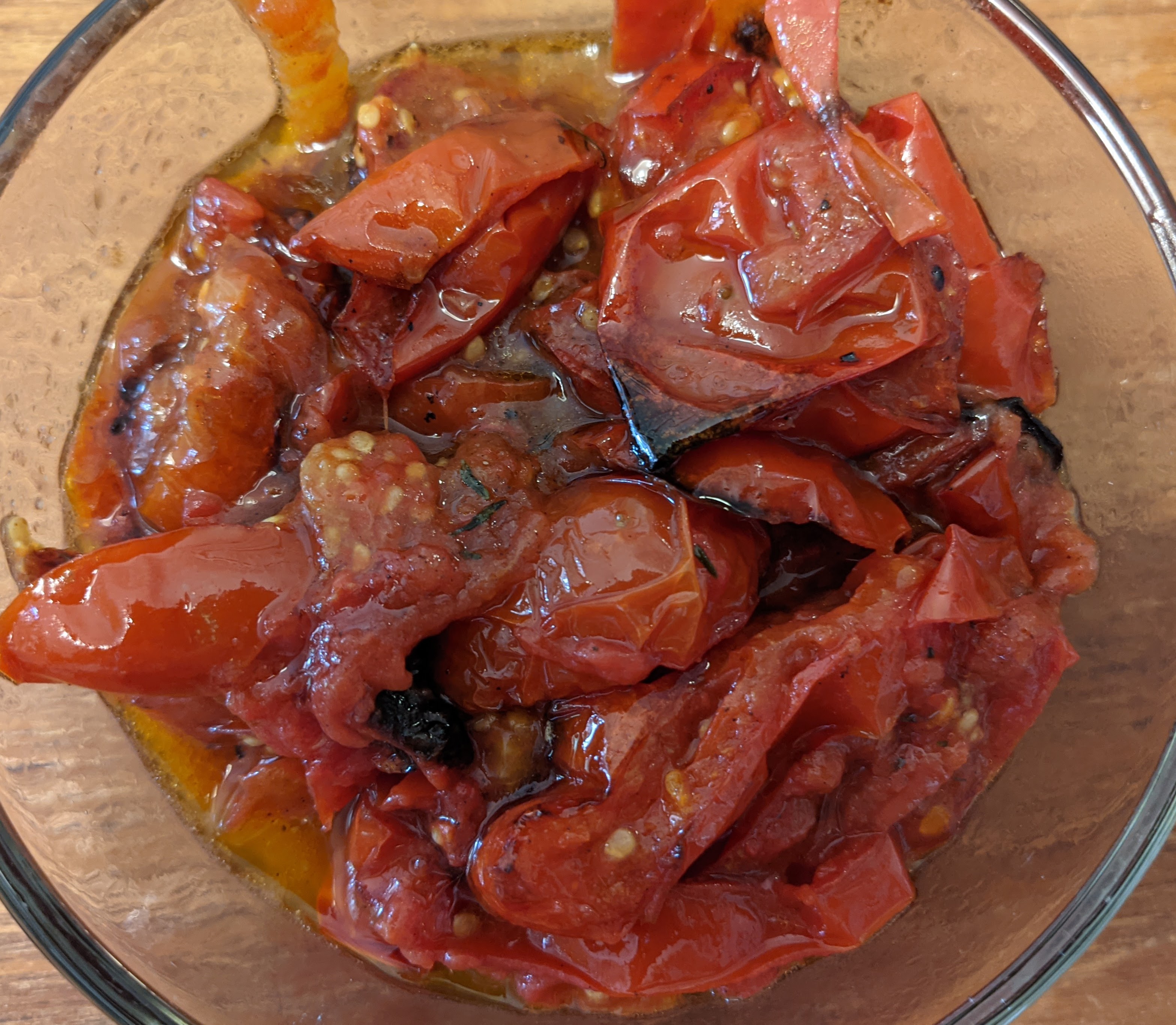 Roasted Tomato Sauce
Super easy and delicious.
The Recipe
Ingredients:
Steps:
Cut out stem and slice the tomatoes about 3/8 inches thick.
Coat bottom of roaster pan with olive oil.
Lie the tomato slices flat in the pan.
Season with Umami Seasoning or salt or other desired seasoning.
Turn the slices over.
Sprinkle with a little more olive oil and seasoning.
Broil for approximately 10 to 20 minutes, just until they start to brown a little. Time depends on hot your broiler gets.
Stir.
Serve anywhere you'd use tomato sauce such as on pizzas, polenta, or pasta.
---
Other Recipes
Wynette's Home Page