Tomato Bisque Soup
Charlie spotted this soup recipe in the New York Times on 12/24/2015. It is delicious and easy to make. We've modified it slightly. (See notes about that and link to original recipe near bottom of page.)
The Recipe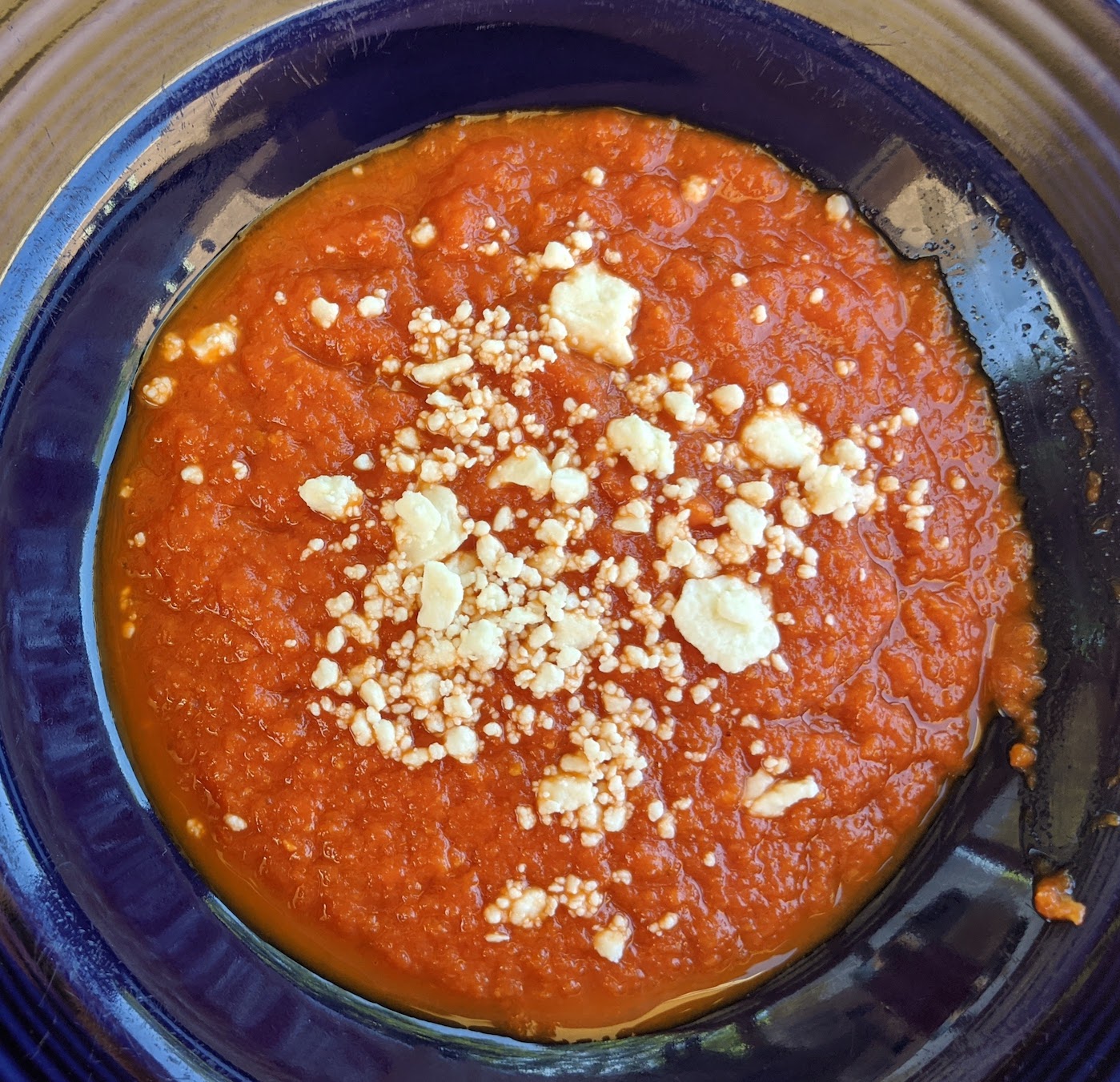 Makes 4 small servings. Store leftovers in frig; it's very good the next day.
Ingredients
2 T. olive oil
1 T. minced garlic
1 T. grated fresh ginger
1 cup diced onion
1 28-ounce can crushed Italian plum tomatoes
1 T. sugar
1/2 tsp salt, or to taste (this is MUCH less than original recipe)
1/4 to 1/2 tsp red chile flakes
pinch of cayenne pepper or chile powder, adjust to the spiciness you like (chipotle chile powder is good)
3 or 4 ounces good-quality fresh goat cheese
Steps
Saute garlic and ginger in hot oil for a minute or two.
Add onion and cook until soft and translucent, about 5 minutes.
Stir in rest of ingredients except goat cheese.
Simmer on medium-low for 30 minutes or so.
Using a hand blender, puree until smooth.
Add most of the goat cheese and stir till creamy but leave some clumps of cheese visible.
Taste and add more salt, cayenne/chile powder ... if you like.
Serve with a dollup of goat cheese on top.
Original recipe from New York Times:
---
Other Recipes
Wynette's Home Page